Adjust Your Privacy Settings to Receive Direct Messages
Step 1: Go to the Tracejourney server
On the left side of the Discord interface, locate the server list. Scroll through the list until you find the Tracejourney server.
Step 2: Open Privacy Settings
Right-click on the server name and select "Privacy Settings" from the dropdown menu. This will open the settings in a new window.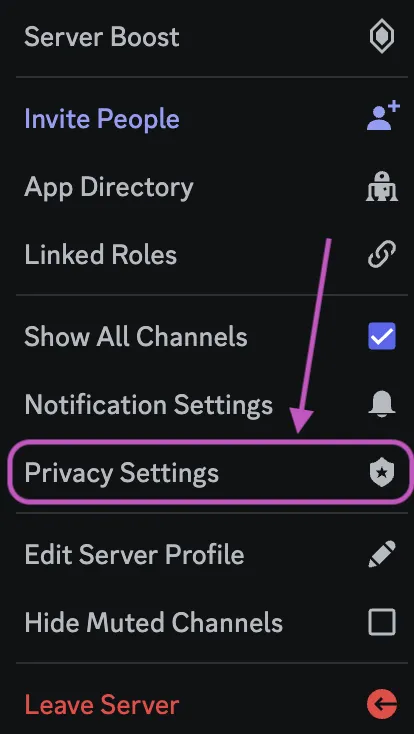 Step 3: Enable direct messages
Under the "Privacy Settings" tab, look for the option related to direct messages. It is labeled as "Direct Messages." Toggle the switch to allow direct messages from members of the server, including the Tracejourney bot.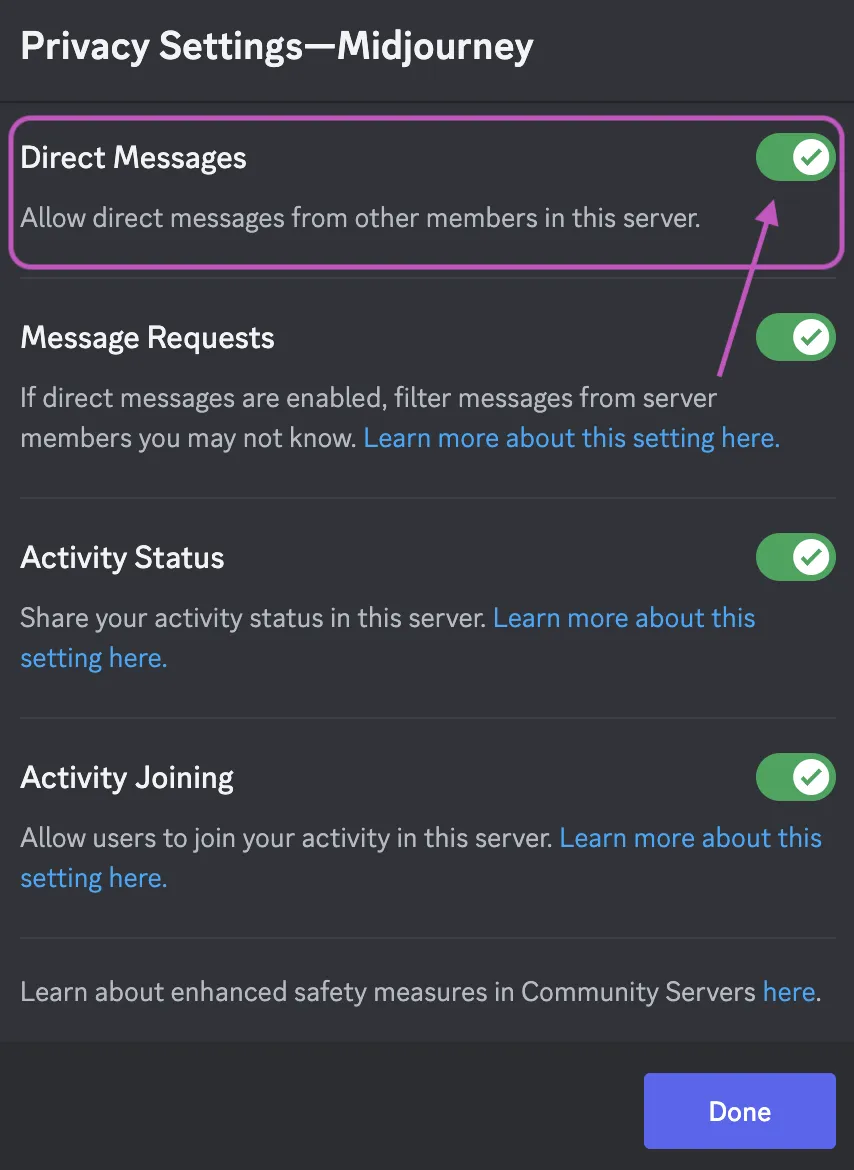 Step 4: Save the settings
Once you have enabled direct messages, make sure to save the settings. Click the "Done" button to save.
Step 5: Confirm direct message permission
After allowing direct messages on the Tracejourney server, you should be able to send and receive private messages from the Tracejourney bot. To initiate a direct message with the bot, locate the bot's name in the member list or use the Discord search function to find the bot's profile. Right-click on the bot's name and select "Message." Now you can send your images to Tracejourney, and the bot will reply with the options menu.